How To Create A Floor Plan Sketch
How To Create A Floor Plan Sketch
Real Estate Photographers' job is to take good photos of a certain property. But doesn't end with that. Sometimes, they also provide other services like Virtual Staging and Floor Plan Designing.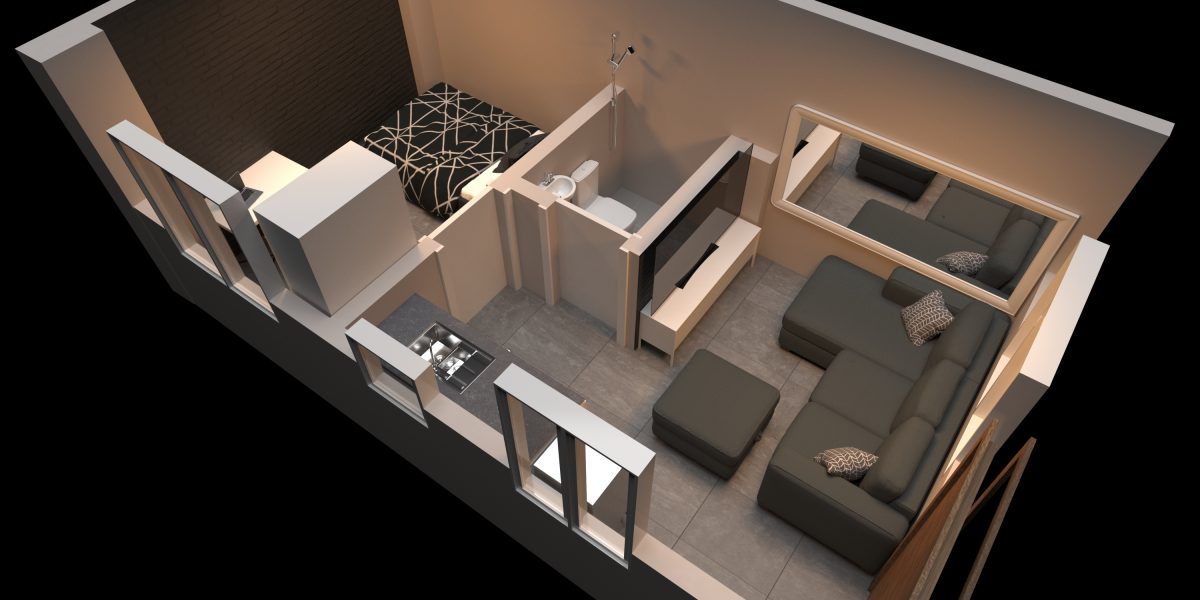 A floor plan is an essential nowadays. Most of the property buyers requires or are looking forward to see floor plans together with the photos captured by real estate photographers. Unlike Virtual Staging, Floor Plan Designing is more complicated to do since you have to provide a sketch first and enhance it digitally.
This article is written to provide tips for the real estate photographers in drawing or sketching a certain plan. To draw a floor plan, you have to:
Bring necessary tools for measuring: 
Measuring tools, pens, and paper.
No specific paper is required for you to sketch a floor plan. You should choose ei
ther graphing paper, or any ordinary bond paper. It's just that, it's more convenient to use a graphing paper rather than a plain bond paper. Same with the pen – no specific pen is required, but it's better to use a multi-colored pen for clarity. Just assign a certain color for the walls, and dimensions. For the measuring tool, there are three types. The first and the most used is a tape measure. This is mostly used for measuring short to medium range distances. Tape measures available  in the market has the length of 3 meters, 5 meters, and 10 meters. The second one is a measuring wheel. This a much longer than the tape measure. This can probably measure even a hundred-meter distance. This is recommended in measuring sites, and other long distances. The third is the laser meter. This has been a trend since the technology rises. Many people prefer using this tool because it is a lot easier and faster to use, and this is also handy. Laser meter comes with an electrical one, and a battery-operated one. You choose what is more convenient for you to use.
Start measuring and layouting.
Start measuring and layouting the walls where your main entry is located. After measuring the walls, also measure and layout the doors and windows for the accuracy of its location in the plan. Second to measure is the room next to it, then just continue up until the last room. After finishing all the room in the property's interior, measure the remaining spaces in the exterior.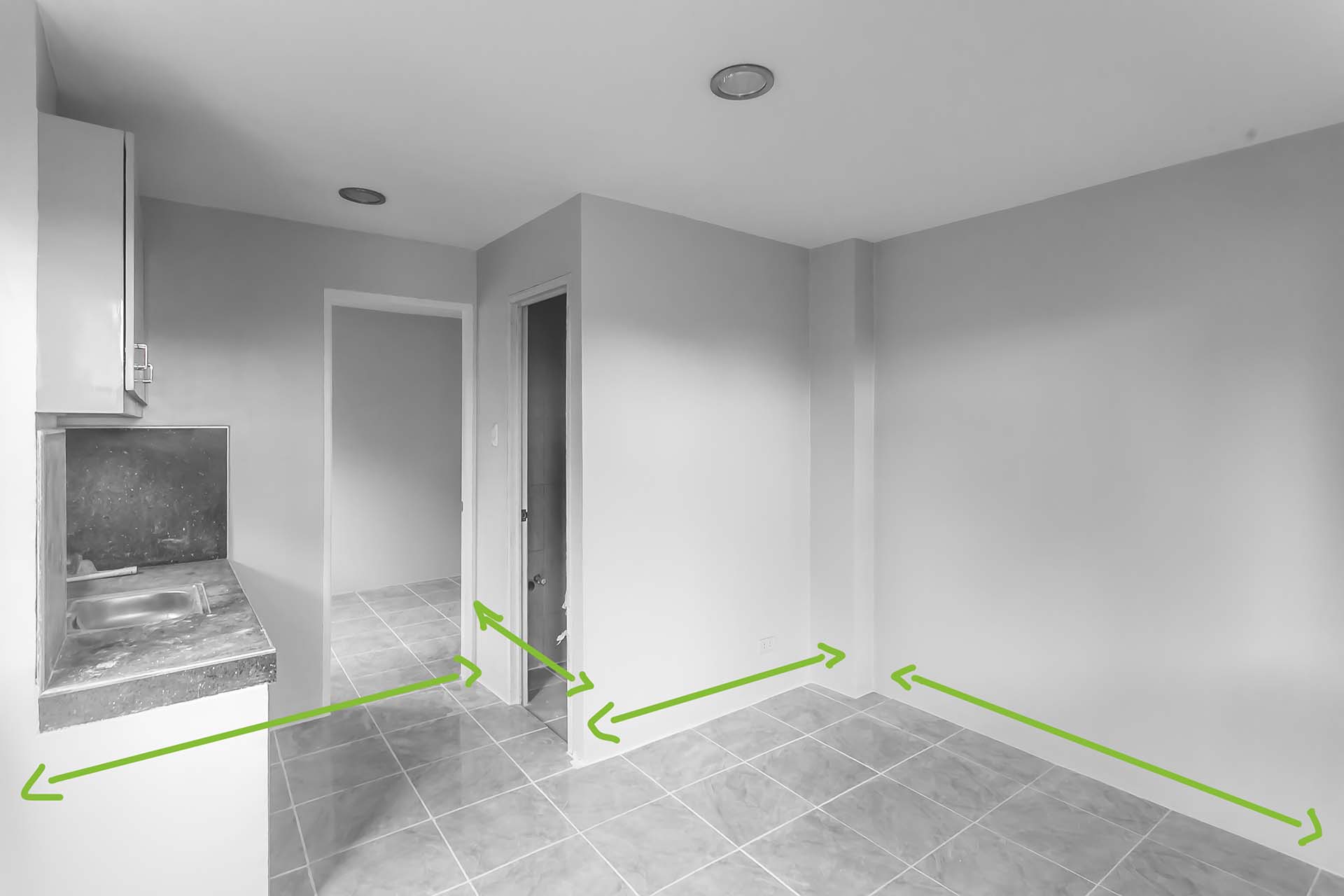 If you are to use a graphing paper, assume that per grid is measured as 1 meter or 1 foot. But it still depends on the scale of the property you are measuring. You can use 0.20-0.50 meters per grid for bigger distances, or 2-5 meters per grid for smaller distances, as mentioned, depending on your choice of scale.
Enhance it digitally.
After sketching, what will happen next? Are you going to use software available online or hire a professional to do it? If yes, who are you going to hire? Who will be enhancing your sketches? Some real estate outsourcing companies have floor plan designing services, they may help, for a very affordable cost.
If you are to draw on your own or use some "do your own plan" applications found online, it is a lot easier than the manual way, but it is better to hire someone who is actually having the knowledge to edit such, because:
Professionals have great understanding in the property. They may be able to provide you your specific requests if you asked for it. They can also give you a better design of the building, depending on the style you want.

It is cheaper. Applications found are usually sold or paid monthly, or annually.

It is not time consuming. You may have more time for yourself, and your other work to do